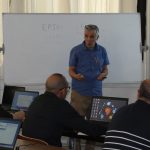 CRAT training course by : Dr.BENSAID
11 July 2023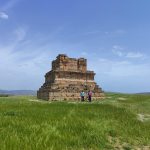 Explore the Royal Mausoleum La Soumaâ
30 July 2023
On the occasion of the arrival of the Hijri year 1445 AH, corresponding to Wednesday, July 19, 2023, I would like to extend my warm congratulations and best wishes to the entire staff of the center, including teachers, researchers, employees, and workers.
I wish you a happy and blessed Hijri year, and I pray that Allah grants you health, happiness, and peace in this new year. May this year be an opportunity for growth and development, and may your personal and professional goals be achieved. We hope that this year will be filled with opportunities and successes, bringing you happiness and success in all aspects of your life.
Best wishes, and a happy Hijri year 1445!
THE DIRECTOR