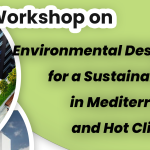 Workshop on : environmental design strategies for a sustainable living in Mediterranean and hot climates
20 June 2023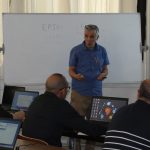 CRAT training course by : Dr.BENSAID
11 July 2023
The Territory Planning Research Center (CRAT) is organizing a training activity on the theme:
"APPLICATIONS OF GEOMATICS IN THE FIELDS OF ACCIDENTOLOGY AND CRIMINOLOGY"
The training session will take place at the center for a duration of (04) four days, conducted by Dr. Abdelkrim BenSaid from the University of Orléans, France.
---
Workshops:
Day 1: 03/07/2023 – Accidentology.
Day 2: 04/07/2023 – Criminology.
Day 3 and Day 4: 05 and 06/07/2023 – Multi-criteria Analysis (intended for center researchers).
---