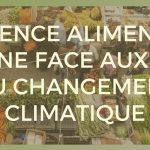 Scientific Days of the International Project URBANFOSC
31 May 2023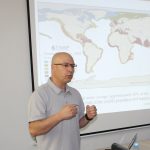 Communication presented by Mr. BOUMAIZA Lamine
13 June 2023
Participation of the researcher from CRAT: Dr. Mehdi DIB at the French Congress of Civil Engineering: "The City of the Future and Climate Change" organized at the "Paris-Saclay Higher Normal School" from May 23rd to 25th, 2023.
Various topics related to urban planning, ecological transit, and the city of the future in the face of climate change effects were discussed during this event.
The subject presented by our researcher is titled "Development and Analysis of a Rainwater Storage Model for Industrial Units in Algeria."
It is a research project developed at the CRAT by a multidisciplinary team comprising researchers: Dr. Mehdi DIB, Dr. Farah BOUTOUATOU, Dr. Dounia KEDDARI, and Dr. Ouafa SAIGHI.